Mini Backhoe Loader Small 4x4 Upgraded European Type Backhoe Loader Tractor Backhoe With Attachment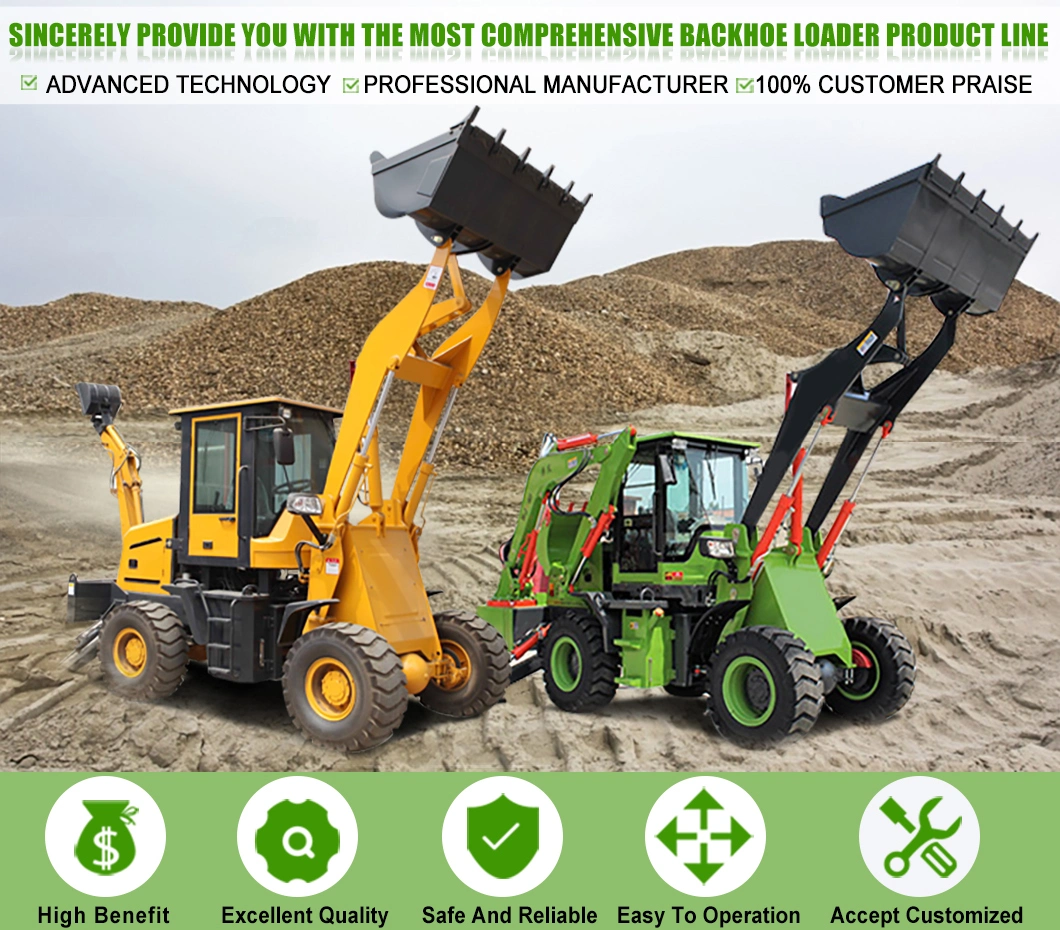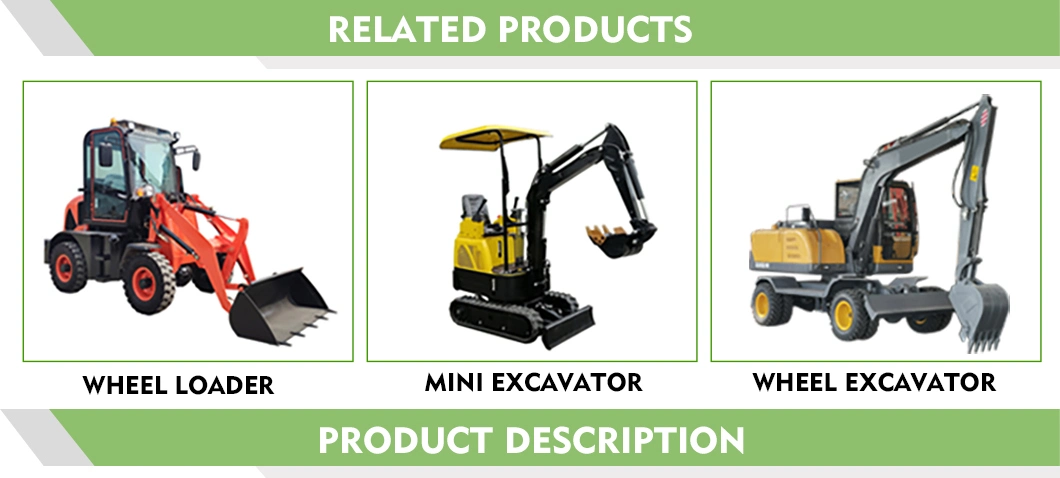 Backhoe loaders are mainly used for small-scale engineering operations such as afforestation, agriculture and animal husbandry construction, channel construction, sewer cleaning, water channel dredging, clean-up and reloading in factories and mines, and is widely used in small and medium-sized roadways with a width of 2 meters or more.
Small backhoe loader features, shovel transport to ensure that the original load function is not affected, when the excavation part folding weight, excavation load part chassis support, the two parts do not affect each other, but also can help each other. When excavating, loading and exchanging, the seat rotates at any time, with wide sight and simple operation.

Model

ZT10-20

ZT15-26

ZT15-28

ZT25-30

Dimensions

5500*1720*2650mm

5800*1850*2750mm

6200*1960*2850mm

6800*2040*2850mm

Operating Weight

3400 kg

4800 kg

5400 kg

6000 kg

Power

40 kw (55 hp)

55 kw (75 hp)

76 kw (104 hp)

92 kw (125 hp)

Wheel Base

2670 mm

2150 mm

2670 mm

2670 mm

Min. Turning Radius

3500 mm

4000 mm

4500 mm

4500 mm

Loading Parameters

Rated Load

1500 kg

2000 kg

2500 kg

3000 kg

Loader Capacity

0.75 cbm

1.0 cbm

1.25 cbm

1.5 cbm

Excavation Parameters

Bucket Capacity

0.1 cbm

0.15 cbm

0.2 cbm

0.3 cbm

Max. Excavation Depth

2000 mm

2700 mm

2600 mm

2600 mm

Max. Excavation Height

3300 mm

4200 mm

4300 mm

4400 mm

Max. Excavation Radius

2900 mm

4600 mm

4600 mm

4600 mm

Model

ZT932-30

ZT942-40

ZT945-55

Dimensions

6500*1850*2800

6900*1900*2800

7000*2000*2900

Operating Weight

5000kg

6500kg

7300kg

Tire specifications

20.5

16/70-20

16/70-24

Torque converter

265

280

280

Min. ground clearance

250mm

270mm

320mm

Loading Parameters

Rated Load

2000kg

2500kg

2500kg

Loader Capacity

1cbm

1.2 cbm

1.2cbm

Max. unloading height

3200/3500mm

3500/4200mm

3600/4200mm

Excavation Parameters

Bucket Capacity

0.1cbm

0.2 cbm

0.2 cbm

Max. Excavation Height

4300mm

5600mm

5600mm

Max. Excavation Depth

2000mm

3000mm

3000mm

Max. unloading height

3100mm

4100mm

4100mm

Max. Excavation Radius

3700mm

4800mm

4800mm

Model

ZT35-26

ZT50-36

Dimensions

5140*2100*2960mm

5140*2100*2960mm

Operating Weight

6550kg

7650kg

Power

66.2KW

89KW

Wheel Base

2030mm

2030mm

Loading Parameters

Rated Load

2000

2000kg

Loader Capacity

1.1-1.4cbm

1.1-1.4cbm

Excavation Parameters

Bucket Capacity

0.16-0.19cbm

0.16-0.3cbm

Max. Excavation Depth

3200mm

3500mm

Max. Excavation Height

4100-4330mm

4200-4500mm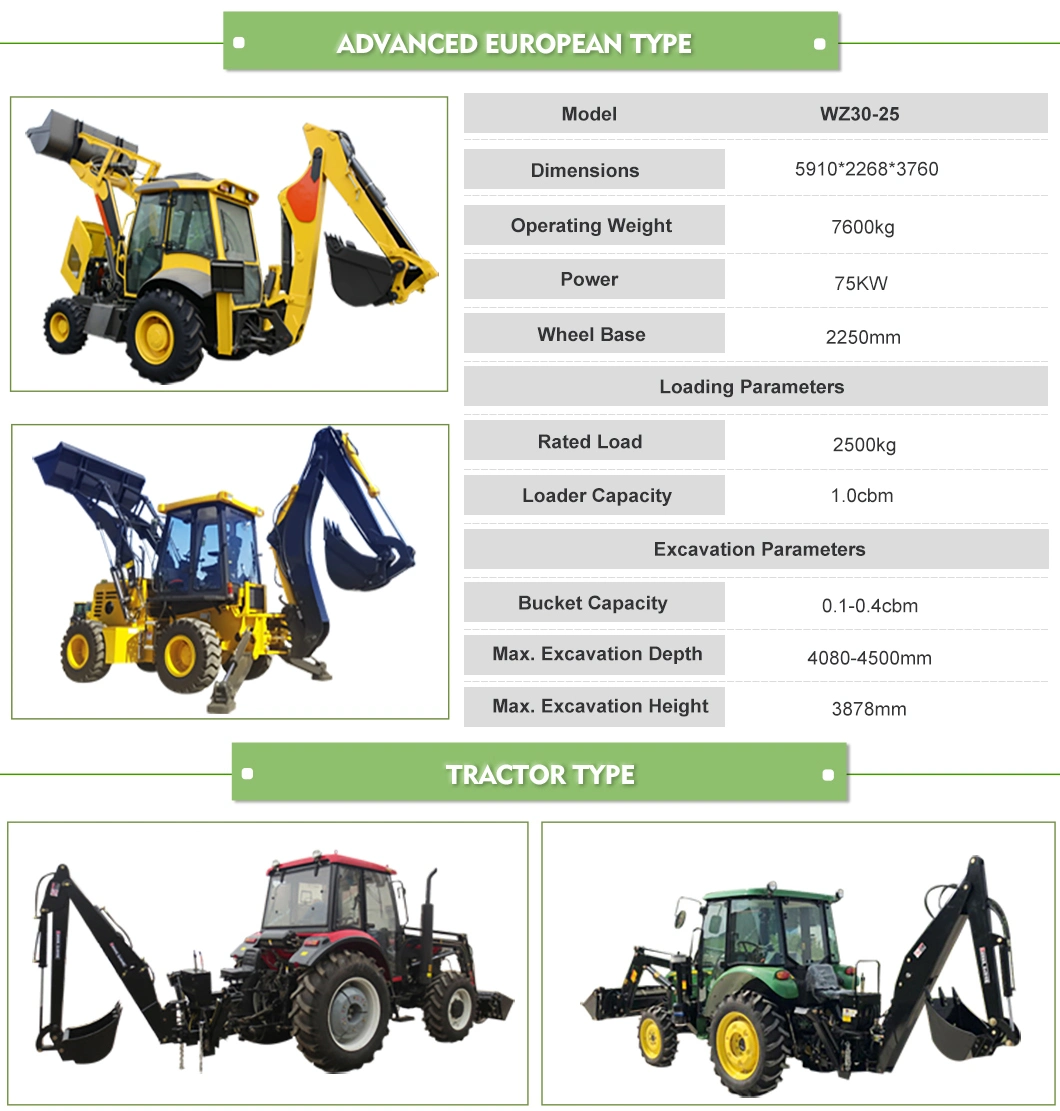 | | | | | | | |
| --- | --- | --- | --- | --- | --- | --- |
| Model | LW-6 | LW-7 | LW-8 | LW-9 | LW-10 | LW-12 |
| Matched Power | 25-35 hp | 40-75 hp | 45-85hp | 50-100 hp | 70-125hp | 80-150hp |
| Max Digging Deep | 1850 mm | 2150 mm | 2640 mm | 2900 mm | 3000 mm | 3500 mm |
| Max Digging Height | 2500 mm | 3400 mm | 3510 mm | 3900 mm | 4000 mm | 4300mm |
| Max moving Height | 1400 mm | 1760 mm | 2000 mm | 2327mm | 2362 mm | 2700mm |
| Unloading height | 1733 mm | 1878 mm | 1952 mm | 2413 mm | 2540 mm | 2770mm |
| Max Digging Radius | 2800 mm | 3360 mm | 3930 mm | 3977 mm | 3986mm | 4300 mm |
| Digging power | 1300 kg | 1200 kg | 1600 kg | 1900 kg | 2600 kg | 2700kg |
| Arm's power | 790 kg | 950 kg | 1000 kg | 1270 kg | 1720 kg | 1900kg |
| Bucket work angle | 160° | 160° | 160° | 150° | 150° | 172° |
| Swing Angle For Boom | 140° | 140° | 140° | 160° | 160° | 180° |
| Working pressure | 16 Mpa | 16 Mpa | 16 Mpa | 16 Mpa | 16 Mpa | 16 Mpa |
| Bucket Width | 300 mm | 400 mm | 450 mm | 480 mm | 500 mm | 550 mm |
| Bucket Cubage | 0.03 m3 | 0.036 m3 | 0.048 m3 | 0.054 m3 | 0.06 m3 | 0.07 m3 |